If you have a child who screamed in joy when you told them they could start sewing, then you are a very lucky parent indeed!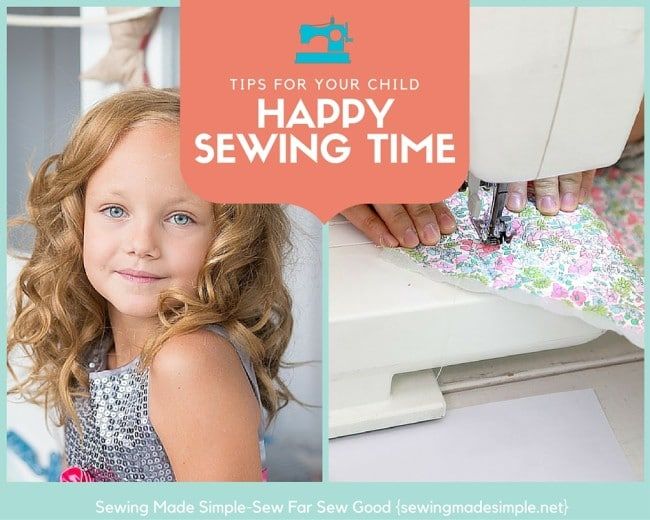 Sewing Machine Icon made by Freepik and is licensed under CC BY 3.0
Having a child put their creativity into making quilts, clothes, dolls dresses, bags, and about any type of sewn holiday ornament imaginable will be a fun adventure for your child and relieve the boredom on those rainy weekends.
When teaching a child to sew, it should become a fun activity for the both of you. I've gathered a few tips and ideas you can use that will make training your child a little less hectic.
1: The Right Machine Matters
Most parents test out their child's interest by having them practice on their old sewing machines. While this is fine, at first, you want to make sure your sewing machine is in working order. There's no point in giving a child a machine that is constantly jamming, has inconsistent speeds, or makes weird noises as they will just become frustrated. Let your child have the best first experience they can by servicing the sewing machine.
Even better, you may want to simply set aside some money and get your child their own sewing machine that they can grow into. Then you won't have to take turns sharing yours. Keep one thing in mind, though. Please, please, don't go to the toy store or big box store and pick up a plastic sewing machine from the kid's toy section. Let them have a real sewing machine. I suggest you read my, Best Sewing Machine For Kids post, to learn more about the different models you can get for your child.
2: Sewing Speeds Vary
Your child's sewing machine speed will vary from roadrunner lightning fast to a turtle snail's pace when they are first trying out the foot pedal. You will have to show your child the right speed that feels comfortable for them to use while controlling the fabric and making clean stitches. Speak calmly and never rush them if they are going slow. Better that they take their time and get the feel of the machine first.
3: Make Practice Sheets
Practice sheets are a young sewist's best friend! You can make these practice sheets by drawing straight lines, curves, circles, boxes and star shapes on a piece of paper. Then let your child poke holes along the lines with the sewing machine needle without using any thread. Your child can see how the holes match up to the lines. You can even pull out a few sheets of paper from a coloring book to make the activity more visually fun for your child. Once your child becomes proficient in keeping the needle going along the line and moving the paper about, then you can let them practice with fabric and thread.
4: Throw Perfectionism out the Door
At this early stage of the learning process, your child will make mistakes. If you are a perfectionist parent, just throw that side of you out the door. Learning to sew has to be a fun adventure for your child and an enjoyable activity for yourself to help them become a better sewist. Your child can only learn from their mistakes, and they will feel so proud when finishing their first project even though it might not be the best work that can be done. Instead, celebrate their achievements with them!