When it comes to creating the first home decor items for a room, a beginner sewist may decide on making her own curtains. Curtains have so many functions as they can provide privacy by covering the window, limit the amount of sunlight entering the room to control the indoor temperatures, and insulate the window to prevent drafts.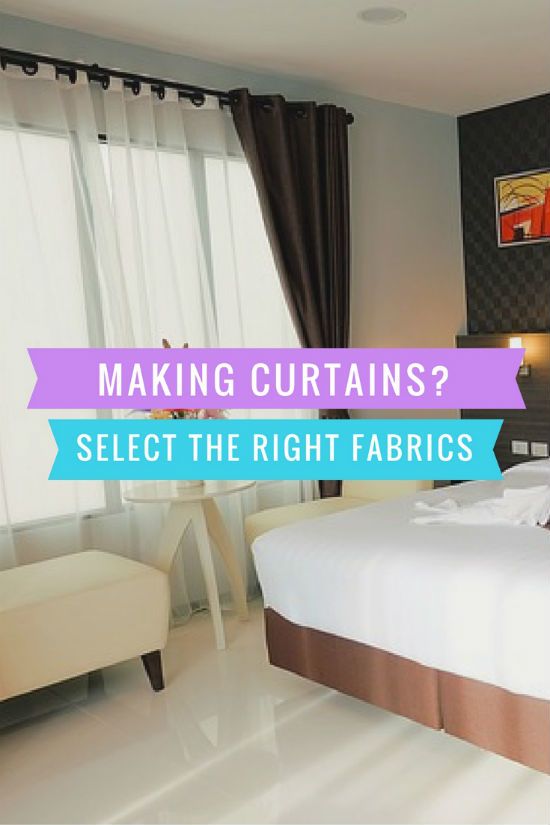 You can also save a bit of money when sewing your own curtains versus purchasing premade panels in the store, especially if you need special custom curtains for windows that come in unique sizes.
Types of Curtain Fabrics
There are a wide range of designs and colors if you want to sew your first curtains. Yet it is the fabric that you have to pay close attention to when making curtains.
You want fabrics that hang well based on how often you plan to open and close the curtains, offers the right functionality for the specific room, and provide the right amount of weight when letting in light or insulating a window.
Before purchasing a fabric, consider the room the curtain will hang in. For bedrooms, you will normally want curtains that will offer privacy and can block out a lot of light so you can sleep (which is especially important for people who sleep during the day and work at night). In rooms that don't have a lot of windows providing natural light, you may want curtains that allow in more sunlight.
In a room that has a lot of heat loss in the winter due to cold and drafty windows while in the summer the room heats up like a sauna from the outdoor temperatures, then you may want curtains with insulating properties so you have better control of the air temperature in the room.
Fabrics for curtains will be categorized by different weights;
lightweight
medium-weight
heavyweight
Lightweight Fabrics
Sheer fabrics are lightweight and offer some privacy while still allowing light to enter the room. Decorator fabrics are more medium and heavyweight, blocking more light and providing insulating properties.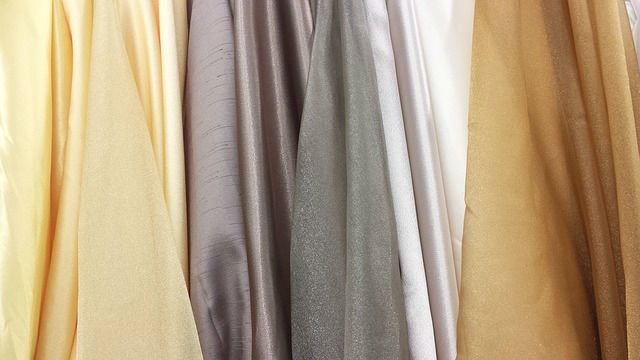 Garment and quilting fabrics are medium-weight fabrics that can also be used in making curtains. Sheer and lightweight fabrics offer a delicate and elegant appearance for a room.
They may be used as half curtains over small kitchen windows above the sink and in sitting rooms where you want a lot of natural light to enter.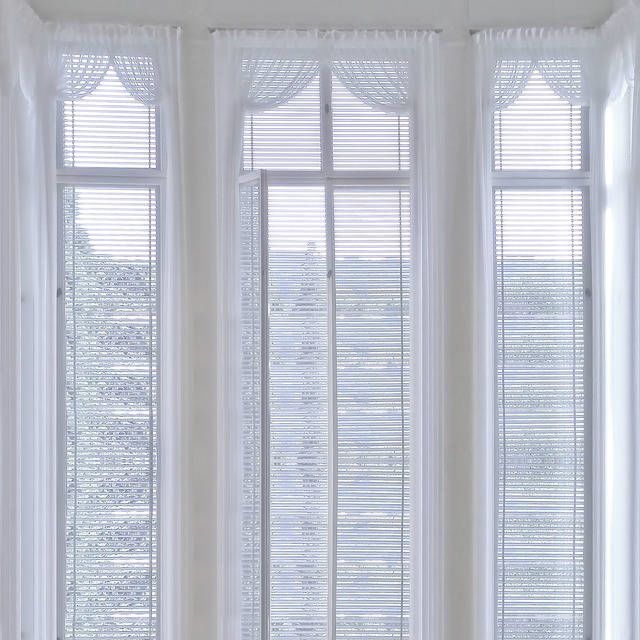 Types of lightweight and sheer fabric include:
lace
silk
linen
cotton
polyester
muslin
rayon challis
Medium-Weight Fabrics
Medium-weight fabrics have more thread count and come in a variety of colors that can make a striking appearance in a room.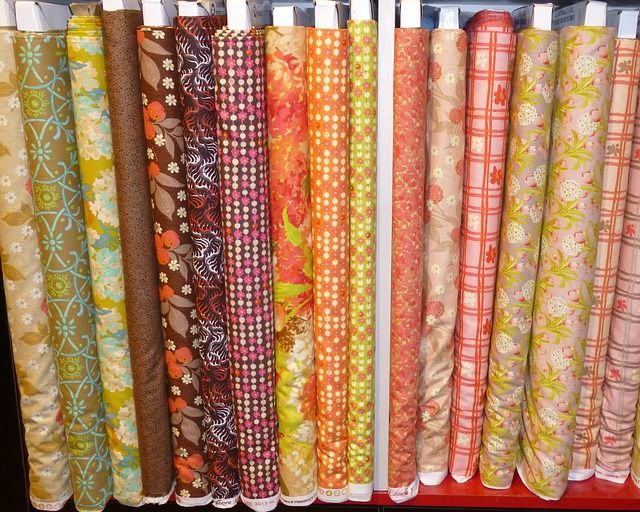 These fabrics work well when you want to hang a second curtain for more privacy when there are existing sheers on a window.
These fabrics will still allow enough light to enter the room while offering a bit more protection from heat and cold air that enters from drafty windows. Common types of medium-weight fabric you may select:
canvas
damask
denim
cotton
satin
Heavyweight Fabrics
Heavyweight fabrics are often used as blackout curtains to completely block out the light in bedrooms. These fabrics also provide great insulation for drafty windows while preventing people from looking into the house.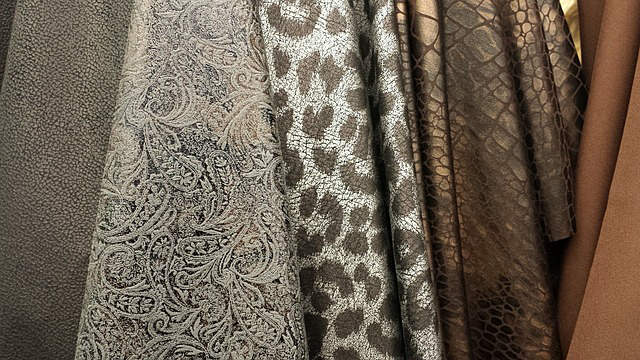 Heavyweight fabrics have a high thread count and are durable as they can last for a long time.
Fabrics used for heavyweight curtains may include:
warp sateen
tapestry
tweed
velvet
chenille
suede
Adding Linings for Extra Protection
Linings are another way to add protection to your fabric curtains. These linings may be sewn in on the other side of the fabric that will face the window, or become an inner lining sandwiched between two layers of fabric. Linings can help increase the longevity of fabric to prevent sun damage and fading, completely block sunlight from the room, and increase the insulating properties of the fabric.
Unbleached cotton and white cotton are common fabric linings. You may also purchase special blackout fabric for lining when you want to prevent light from entering a bedroom. Normally, sheer curtains will not have linings of any kind.
Select the Right Fabric for Your Curtains
There are many factors in selecting the right fabric for your curtains. Climate, functionality and beauty are just a few things to keep in mind. You should also consider how you plan to hang the curtain, such with metal rings sewn into the fabric, to select the right one that won't cause the pole to warp or break.
Once you pick out the fabric, have fun selecting the patterns and colors that will complement the room's decor style.