There are times even the veterans in the sewing world run into issues with a project or even with your favorite sewing machine and need help or information. No one is perfect, and there will be issues where a stitch was made in error or your machine jumps and causes a snag in your delicate fabric.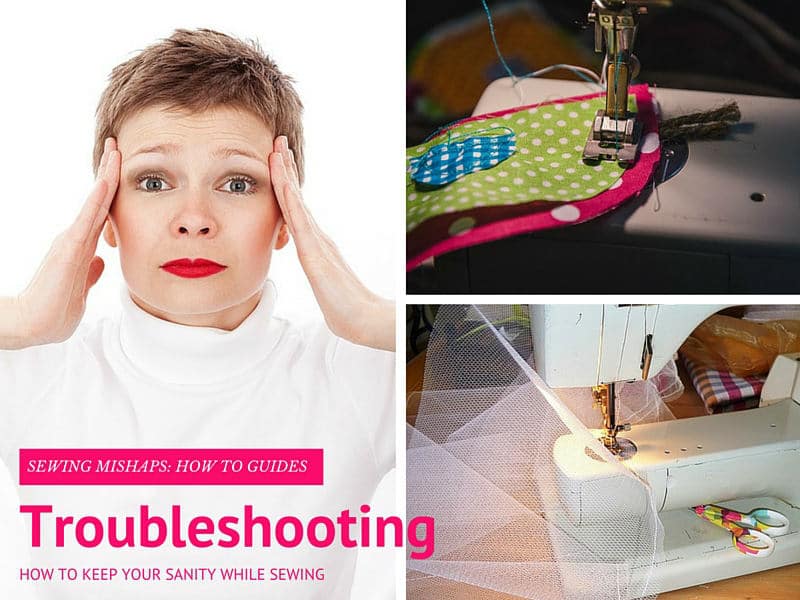 More times than I'd like to admit, I've had to get help with a few of these issues. Professionals and fellow seamstresses that I have known over the years have helped immensely, when it comes to getting good information and saving a project I would have thrown out without their help. I am now passing down all of these golden grains of wisdom for you to use.
There is no such thing as a mistake on a project, only an opportunity to revise and rework. If you are like I was when I first started out, this page will come in handy for the first of each kind of sewing project you undertake.
Thanks for finding this page, and I hope that if there is anything that you would like to know but cannot find here, you will contact and let me know. The point of putting information out there and trying to help everyone better their craft, is to get feedback and continue helping where it is needed.
Below are some of the things you can expect to find in the troubleshooting section articles. So choose an article to get started, and let's see if we can revise and rework!
Topics:
Bent or Broken Needle in Your Machine/Fabric
Snagged Materials Due to Feet or Thread
Bobbin That Keeps Breaking
NoPattern? No Problem
Keeping Materials and Stitches Straight
Oil on Your Materials from Self Oiling Machines