If you couldn't get out of the house on Black Friday to get in on some of the great deals on sewing essentials don't worry because I've scoured the Internet to find the best sewing machine Cyber Monday deals to make a perfect gift for someone or as a second backup machine for yourself.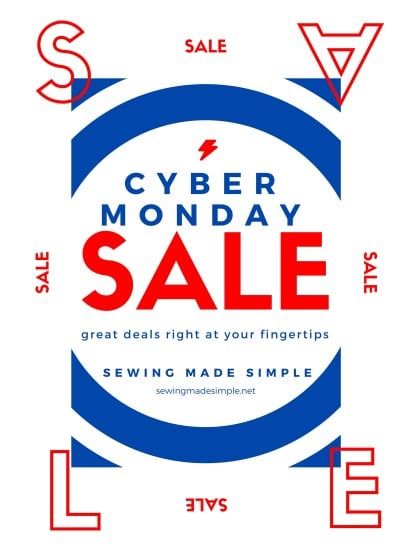 Cyber Monday will also give you a great opportunity to find the right prices on sewing machines and you don't even have to leave your house (or your work office desk).You'll want to check out each deal and compare features to select the one that fits into your skill level and preferences.

All these sewing machines are available from Amazon, Walmart and Overstock. Just like any online retailer, you have to really keep an eye on prices before the sales day and after. Sometimes they will raise prices a few weeks up to a month before the sale, and then drop them to their regular, everyday price while calling it a "sale" when you aren't really getting a discount on the sewing machines.
Amazon Deals
Brother CS6000i Feature-Rich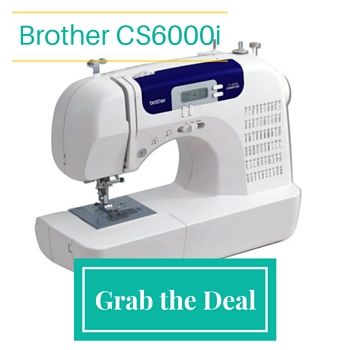 Whether working on large or small projects, the Brother CS6000i can handle anything you throw at it to give you a stylish clothing project. It is the perfect well-rounded machine whether you are just adding a few personal touches to your existing wardrobe or creating something special from scratch with 20 regular stitches and 20 decorative stitches. You can also make a wide range of other crafts including dresses, curtains, and just about anything you want. Read my full review here.
Brother XL2600i Sew Advance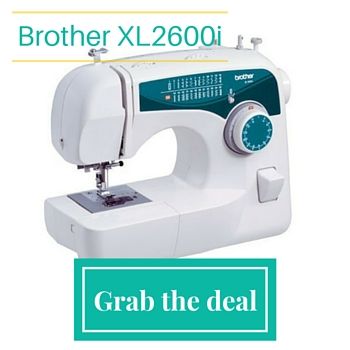 Light, compact and stylish, the Brother XL2600i is so versatile that every seamstress in your family will use it no matter their skill level. It is perfect for quilting, home decor projects and making clothes for your tribe with 25-built-in stitches, an auto-size buttonhole feature and a jam-resistant bobbin. Know more about this sewing machine on this post and why I think its one of the best sewing machines under $100 dollars.
Singer 4423 Heavy Duty Extra-High Sewing Speed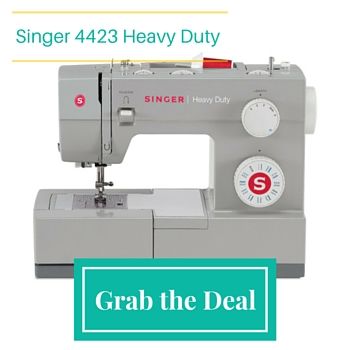 The Singer 4423 Heavy Duty Extra-High Sewing Speed machine is great for the professional sewist who can sew an elaborate dress in an hour or less. This sewing machine can stitch 1,100 stitches per minute as the interior metal frame won't have the machine galloping off the table or skipping a stitch. You can find more about this model on my Best Sewing Machines for Denim post.
Brother LS2125i Easy-To-Use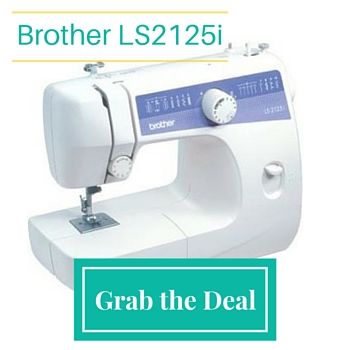 When it comes to easy sewing for beginners, the Brother LS2125i does not disappoint. It gives enough features, such as a stitch selector dial with 10 built-in stitches and automatic 4-step buttonholes, for people to learn the basics and enough speed for professionals to get simple projects done effectively and cleanly. It's a full-size sewing machine that is portable so you can work on projects anywhere.
Singer 7258 Stylist 100-Stitch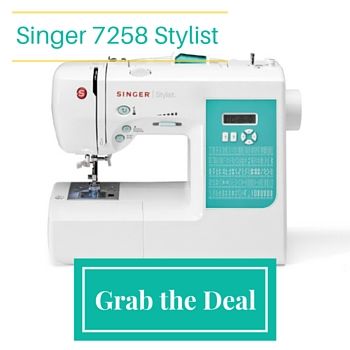 Sew everything you ever wanted with the Singer 7258 Stylist. With 100 built-in stitches and twin needle capabilities, you will be looking for new projects to challenge your skills. I wrote a review about this sewing machine and how it compares against Brother XR9500PRW. I say that post is a nice read if you want to see how the Stylist stack up against a Brother model.
Brother XM2701 Lightweight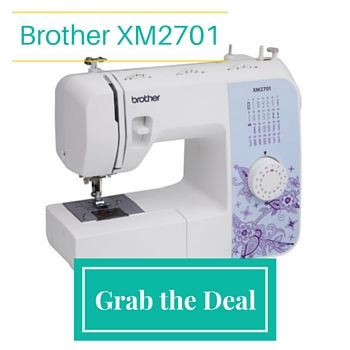 The Brother XM2701 is a sewing machine that is ready to work when taken right out of the box. Brother sewing machines are known for their amazing functions and durability. This sewing machine has 27 built-in stitches and is a very beginner friendly machine. If you are looking for your child's first sewing machine, this one is worth the look too.
Singer 7256 Fashion Mate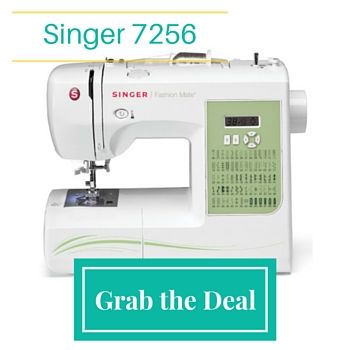 The Singer 7256 has all the functions to make sewing garments, home decor and other projects a breeze. It has an automatic needle threader, and 70-stitch functions that can be set automatically with the LCD screen. If you are a type of person that learns better when seeing someone else sew, the Singer 7256 comes with a DVD featuring the Martha Stewart Show as you can gain more sewing tips and advice.
Janome 11706 11-Stitch Hello Kitty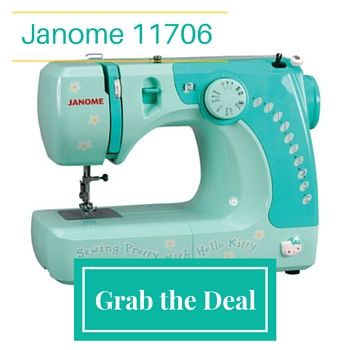 Perfect for kids who are interested in sewing, the Janome 11706 11-Stitch Hello Kitty sewing machine is perfect for children who like to sew and adults at all skill levels. It weighs only 11 pounds, making it perfect for quilters to take to their classes, as it also has 11 stitches, 3-piece feed dog and a built-in 4-step buttonhole feature.
Janome Magnolia 7318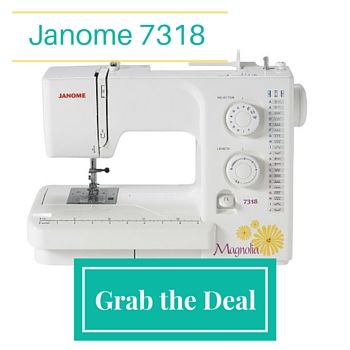 The Janome Magnolia 7318 provides durability and functionality right at your fingertips. It has 18 built in stitches for beginners and expert sewists as you can make all types of project in this model. The sewing machine also provides multiple needle position and is so portable as its very light.
Things to Keep in Mind When Shopping
If you plan on getting a sewing machine as a gift for someone else, make sure to find out what they are looking for in a machine so you don't get one that they can't handle. Just subtly ask questions about their latest craft projects. Learn about what they liked about the project or what limitations their old machine had that they wished they could do with a better sewing machine. Their answers should help narrow down your choices so you purchase the right machine.