You've got your sewing machine, your thread, and all the little notions for you to really start getting your sewing groove on today. Yet you could use a few sewing ideas. The types of projects that you are coming across are just a bit too advanced for someone at your level. Been there, done that dearies!
Don't place the sewing machine away. We have gathered together some fun and easy sewing projects to not only help you hone your skills, but also create great gifts as the holiday season approaches.
I've decided to have some type of "Sewing Projects For Beginners" series on the blog where I gathered some of my Pinterest favorites. I hope my job won't get in the way. ?
Hot Pad
Hot pads are those kitchen items that everyone wants so they can protect their counters and tables from hot pans and casserole dishes.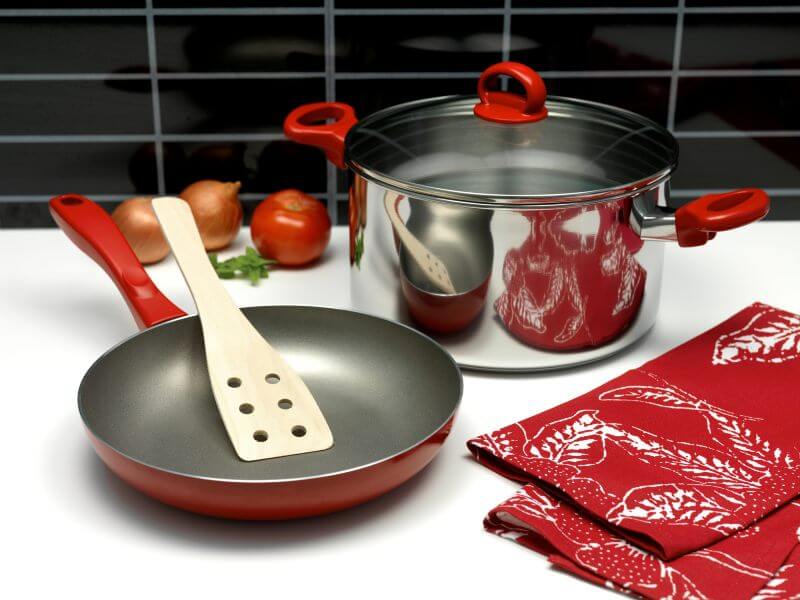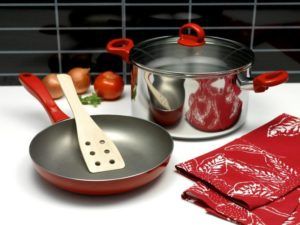 FOUND VIA AUNTIE EM'S CRAFTS
This easy hot pad project will have you using up all those scrap pieces of fabric and batting that are lying around in your fabric closet so you can create unique hot pads that can be placed into fantastic housewarming gift baskets.
Reversible Placemats
Here's another easy sewing project that is just right for the kitchen. And it's so easy even your kids or nephews and nieces can sew it. ?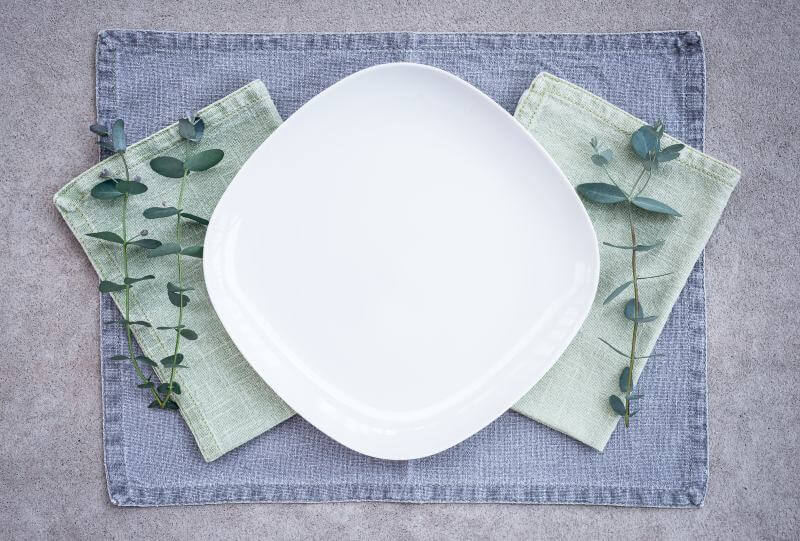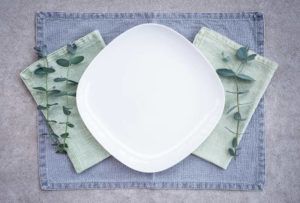 FOUND VIA RAEGUN RAMBLINGS
This reversible placemat craft allows you to use any patterned fabric to create placemats that can be flipped from one side to the other to change the decor theme at the kitchen or dining room table.
Have elegant-looking fabric on one side for those candlelight dinner dates, then flip it over to the colorful, fun side when the kids have play dates. After the meal, just throw the placemats into the wash when they get messy.
Pillowcases
Pillowcases are expensive at the regular large box stores and retailers. Save some money and make your own pillowcases so they match your sheet set perfectly when your old ones become too worn to use.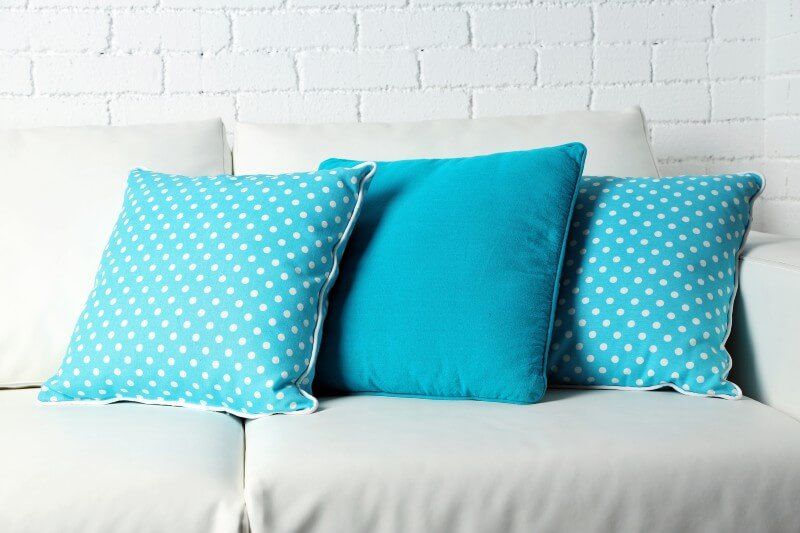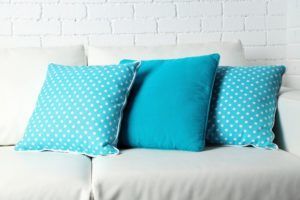 FOUND VIA MADE EVERYDAY WITH DANA
What makes this pillowcase project so ideal is that you can make several different styles — from elegant to modern designs — so you can place these pillowcases in your master bedroom, guest room, children's bedroom or college dorm room.
Burp Cloths
You probably know at least one couple or relative who recently had a new addition to their family. This burp cloth craft is perfect for beginners of all ages.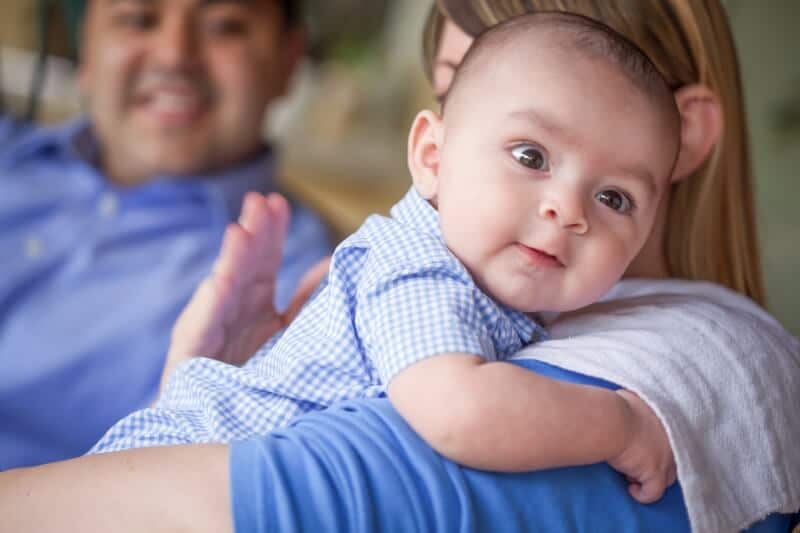 FOUND VIA TAKING CARE OF MONKEY BUSINESS
While baby shower gifts may have consisted of tons of onesies, books, baby toys and bibs, the one thing that the couple will be grateful to have is a burp cloth after feeding their new baby. This DIY gift will be appreciated as the parents will go through a ton of burp cloths that will too quickly become soiled and stained.
Drawstring Pajamas
You might be itching to move from regular kitchen and household sewing crafts to clothing projects. Might we make a suggestion and recommend drawstring pajamas?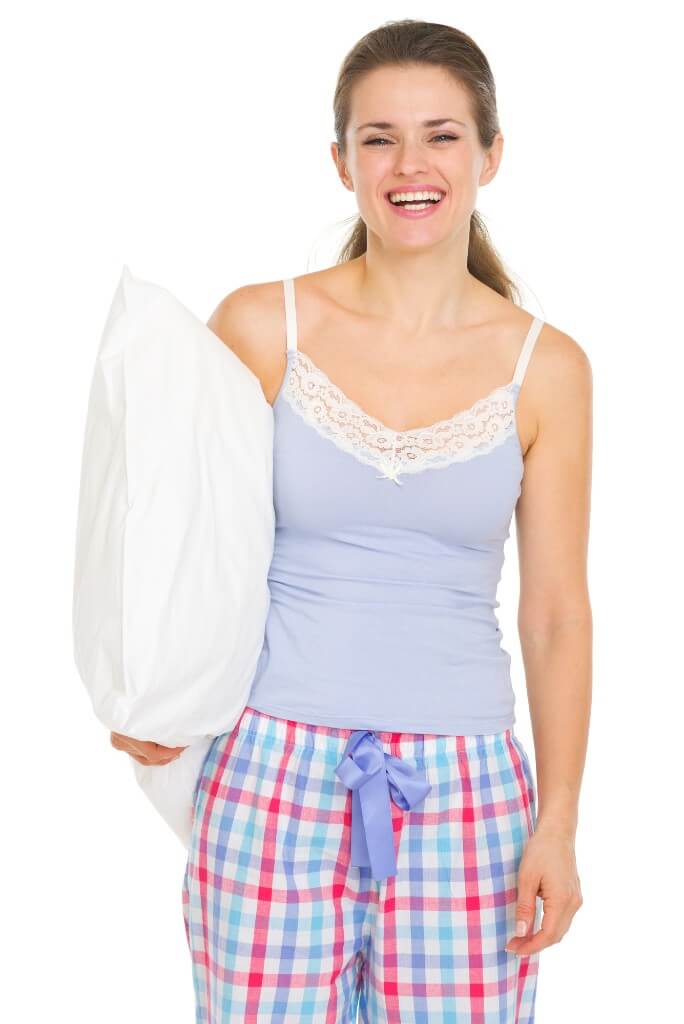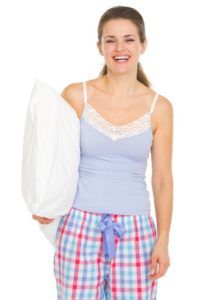 FOUND VIA DOODLES AND STITCHES
Pajamas will make the ideal first clothing project because even if you mess up a little, nobody will really know because you will only be wearing them inside the house and in the bed. And really, this pajama project is a cinch to do. They will be soft and comfortable as you will want to relax in them all day.
Baby Blankets
Sounds interesting? Well, yes, it is, and also pretty easy. You would need some materials to get started on this one, not much anyway.
A Charm pack – this is a set of coordinated fabrics that have already been split into 5-inch squares.
Alternatively, you can get any fabric of your choice that you can cut up into 5-inch squares. You would need a rotary cutter for that.
A yard of soft fabric to be used for the bottom
Embroidery floss
Quilting needle
This project involves nothing other than simple straight lines, and using a charm pack would save you a lot of time.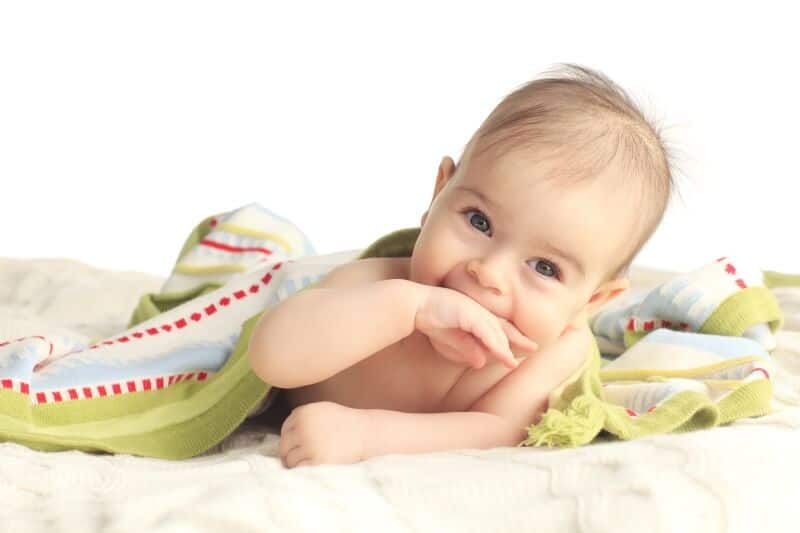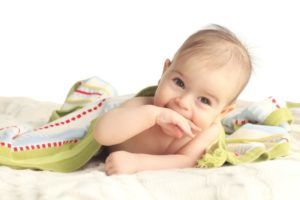 Although there are barely quilts, it is fun to make them as it can be a way to start your quilting journey or just the basic sewing. And before I forget, it's one of the easiest baby blankets out there.
So Here Is A Detailed Tutorial On How To Make A Pretty Baby Blanket:
Step 1: Lay out all the squares and decide on which pattern you want. We would be using the 6 rows by 7 rows because the charm pack comes with 42 squares. But you can modify yours if you cut the squares out yourself.
Step 2: Carefully sew the rows together from the top row. Place together the right side of two squares and sew using a ¼ inch seam.
Step 3: Keep doing that for every square in the row until it is completed. Move on to the next row and repeat the process until you have completed all rows.
Step 4: Press them all together, so it stays smooth, and start sewing all rows to each other.
Step 5: Pin one row to the next row and match up the seams. Pin the rows at each seam all the way down, and you should have a total of 7 pins.
Step 6: Ensure that the seams from all rows match up together, and sew one row to the other row.
Step 7: Repeat the process with all your rows, and press it together again to be smooth.
Step 8: Get your fabric and cut it using the same measurement as the quilt top. Put together the right sides and sew the fabric to the quilt top, round the outside edges. But leave an opening of 4 inches, so you can turn it right side out. After you have turn it right side, then stitch it so you can close the opening.
Step 9: Use the embroidery thread to thread the quilting needle, and sew from the corners through to the top, and back through the bottom.
Step 10: Tie a square knot on every 4 corner spot, and you are done.
How easy was that? You can share your experience with me in the comment section.
Beginners can sink their sewing needles into these fantastic projects that can allow them to hone their skills and create beautiful crafts. Don't be afraid to let your creativity shine through and tweak the projects to come up with some unique patterns and designs all on your own.
We would love to see what you have created!