Valentine's Day isn't just for adults. Kids love the candies, cards, and gifts of this special holiday. You can show your little girl just how much you care about them on this special February holiday with these delightful gifts.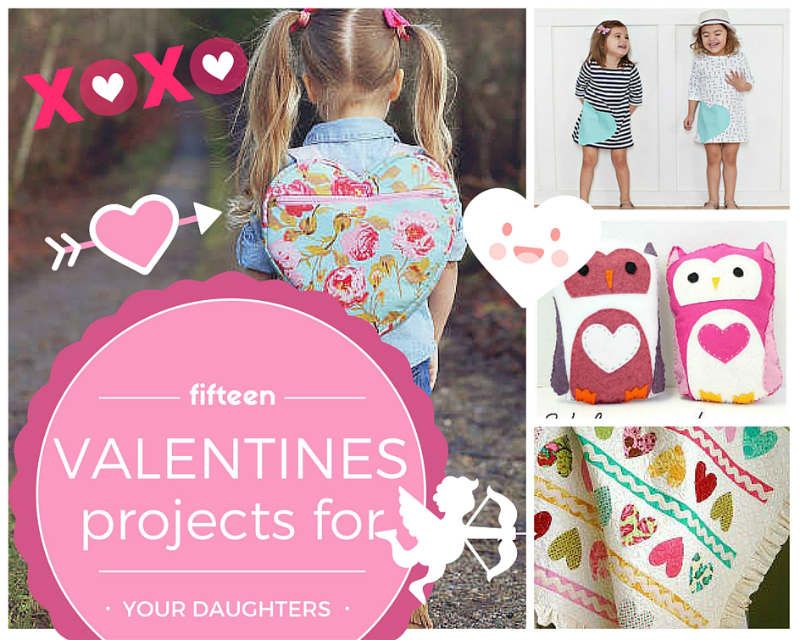 We scoured around and picked out sewing gifts for girls of all ages from babies to our older teens who are still our special little girls at heart. Decide on the right project based on the age of your little girl and your sewing skills so you can make them the perfect Valentine's Day project.
Heart Backpack
This heart backpack is perfect for your little girl to show off when going back to school on Monday.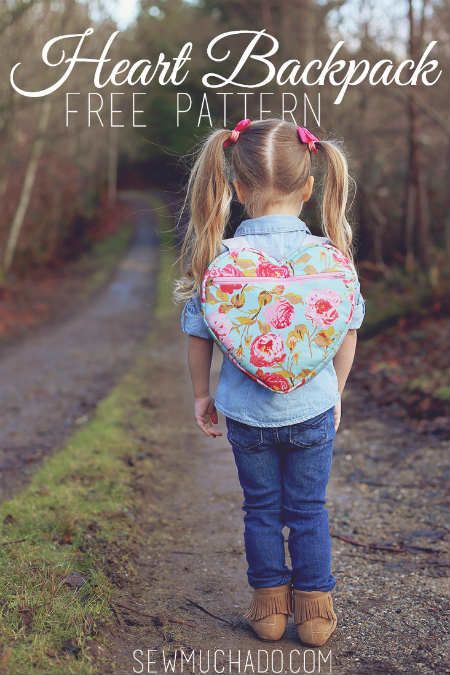 Found via Sew Much A Do
The heart backpack will allow her to carry her dolls, crayons and other small items around safely even on vacation trips in the car. It has sturdy straps for her back that won't be uncomfortable for her to wear, as you can select the perfect patterns and colors that will match her personality.
Earbud Case
Kids of all ages love hearing their favorite music on portable devices. Yet you hate stepping on their earbuds left on the floor, or washing earbuds hidden in the sheets of the bed.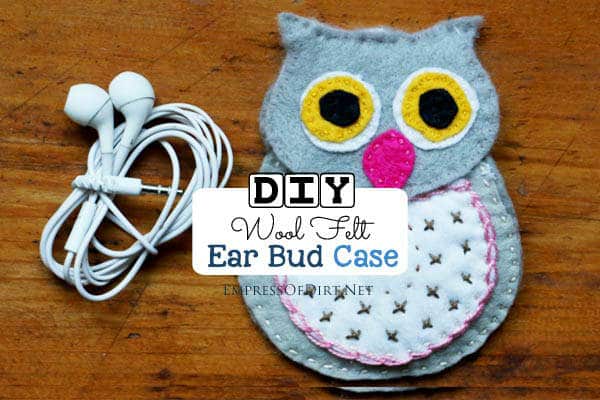 Found via Empress of Dirt
This earbud case can make the perfect Valentine's Day gift for your little girl so she always knows where her earbuds are in her room.
Knit Heart Dress
The girls featured in this sewing project look absolutely delighted about these dresses, and we can understand why.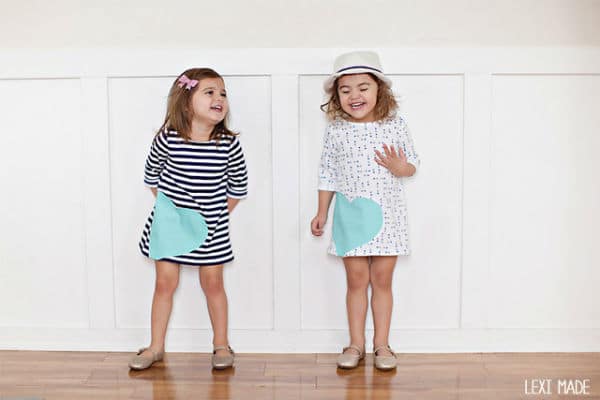 Found via The Sewing Rabbit by Lexi Made
The knit heart dress is adorable as it is the perfect clothing project you can try out this Valentine's Day. The lightweight fabric will make it the perfect spring and summertime dress this year.
Heart Taggie
Heart taggie blankets are perfect for your little babies as it has many ribbons to keep fingers entertained.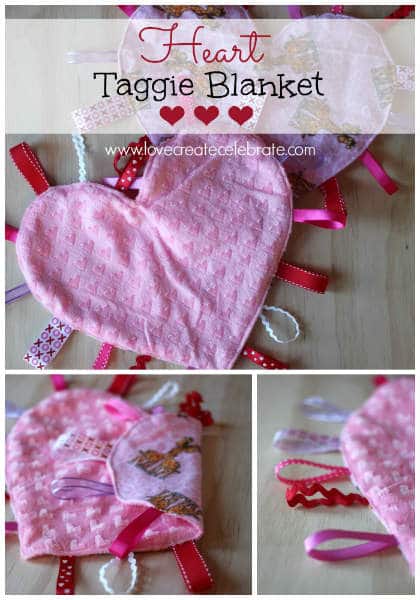 Found via Love Create Celebrate
When your little girl gets older, she can place little charms on the ribbons as this project will be used for many years after Valentine's Day. Don't be surprised if she gets older and still has this heart taggie blanket to pass down to her own daughters one day.
Crochet Heart Headband
You might have used your sewing machine so much that it died right before Valentine's Day. Don't worry.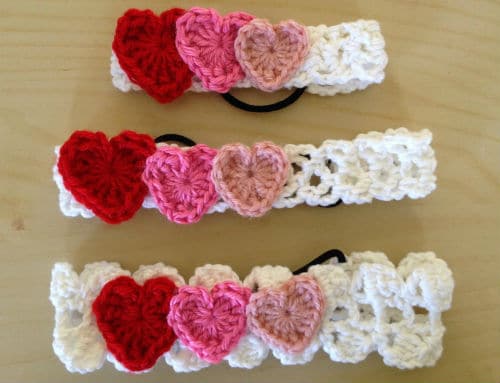 Found via Skein and Hook
These beautiful crochet heart headbands can be made by hand and will have your little girl delighted as she can place them all throughout her hair. She will never be without the perfect headbands for school or when she is playing pretend dress-up with her friends.
Valentine's Stuffed Owl
Let her have a hoot of a time during Valentine's Day with this cute owl stuffed toy.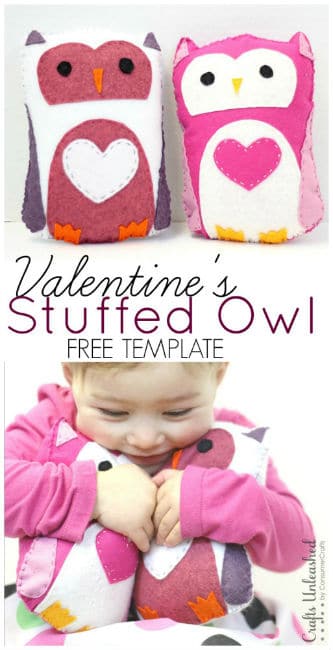 Found via Crafts Unleashed
It is soft and huggable as kids of all ages, even teenagers, will have to give the heart on its belly a huge hug. She will want to carry her owl everywhere and sleep with it every night.
Valentine's Recycled Sweats Kitty
Keep the sweatpants that no longer fit you after going on a diet and upcycle them into this wonderful Valentine's Day kitty for your special child.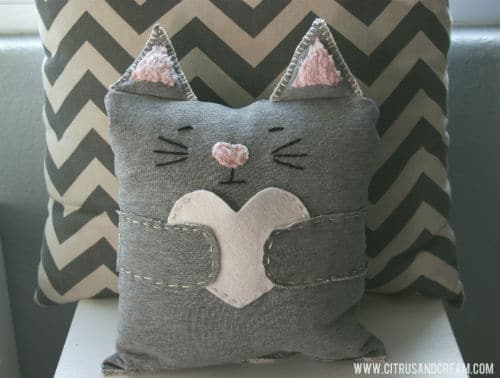 Found via Citrus And Cream
This adorable cat can be used as both a toy and a pillow at night as the cat securely holds a heart to give to the person it loves. This project is perfect when you have extra sweats lying around in a dresser drawer.
Love Bug
Who could resist not giving their love to these pretty little love bugs? This craft project is easy to make as you will create tons of love bugs for your child to play with during her free time.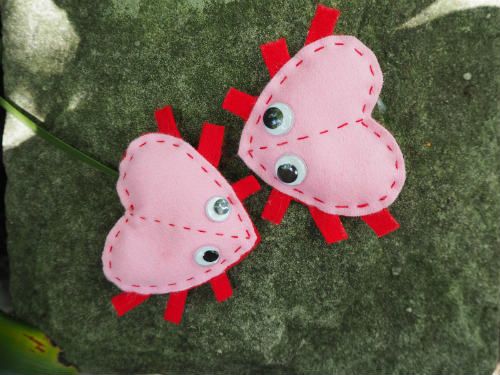 Found via Coloured Buttons
Create them in a range of colors and patterns that are her favorite. Don't be surprised if she asks you to make a few extra ones for her friends when they come over to play.
Heart Bag
This heart bag is perfect to carry the essentials your little girl needs no matter what her age is.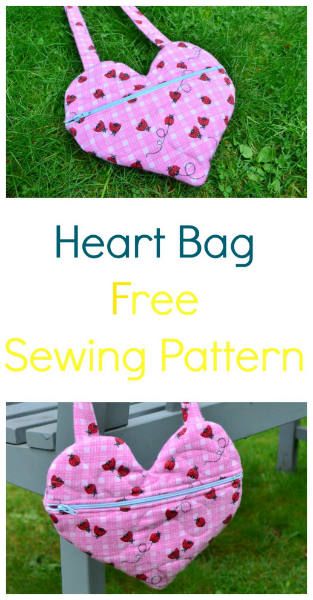 Found via On The Cutting Floor
She can stow away her crayons, money, brush, comb, makeup, lipstick and even perhaps a special Valentine's Day card for the thoughtful parent who made this craft project for her. The bag is lightweight so she can use it every day.
No Sew Heart Coin Purse
Your teens can keep change safe inside large tote bags with this inventive no sew heart coin purse.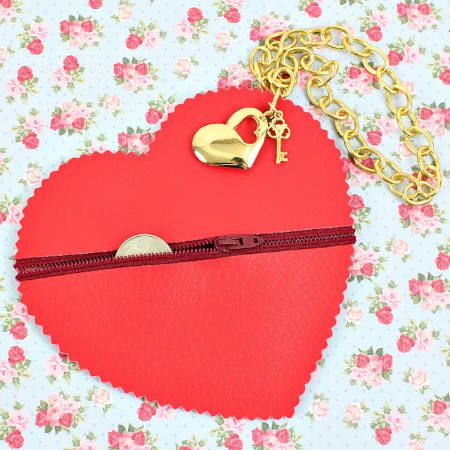 Found via Make your Mark
They can have that necessary spare change to play games at the arcade or buy candy as the coins won't litter the bottom of their bags.
Portable Drawing Kit
At such a young age, kids can't go without drawing pictures of everything they see, and even things they imagine.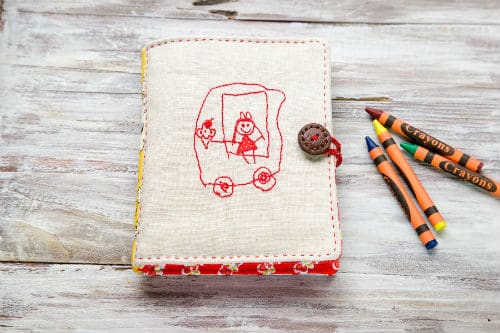 Found via Minki's Work Table
Let your special little girl draw up tons of pictures for Valentine's Day with this portable drawing kit. It can hold a small drawing pad, box of crayons and drawing pencils.
Candy Hearts Quilt
This candy hearts quilt is perfect for your little girl day and night.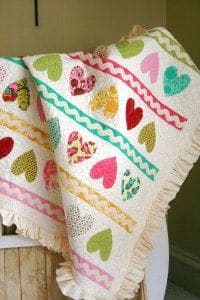 Found via Moda Bake Shop
She can snuggle with it when taking a nap, host an indoor picnic with her stuff animals, or even wear it as a cape when playing superhero.
Sequin Heart Treat Bag
There's nothing more fun, and delicious, than having your little girl find her own little secret Valentine's Day goodies stashed in this sequin heart treat bag.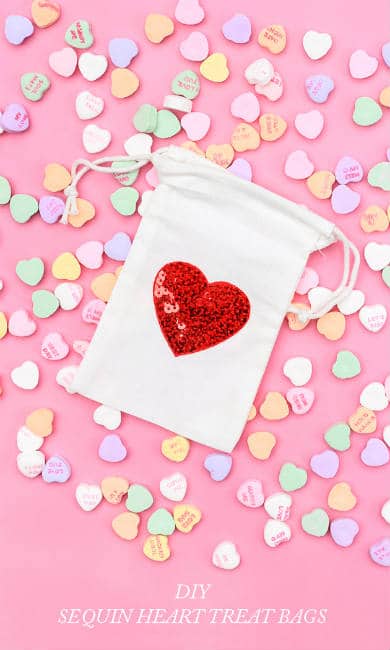 Found via The Crafted Life
She will be digging out the candy hearts and reading the small messages of love with interest while picking out her favorite flavors of candy.
Party Tutu
There's nothing more adorable than a pretty little girl in her very own party tutu.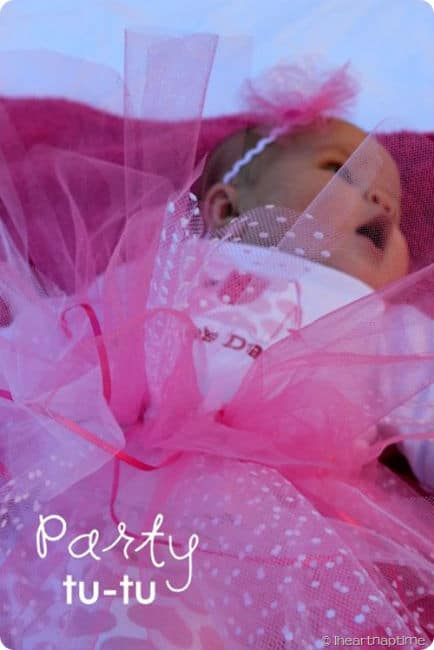 Found via I Heart Naptime
You will want to twirl and dance with her the entire holiday when she has on this perfect pink tutu. Make Valentine's Day into a party to be remembered. She will laugh and love her tutu until she is tuckered out for the night.
Valentine's Heart Gloves
People talk about showing their hearts on their sleeves, yet with this project you can let your special little girl show her heart on her hands in the best way.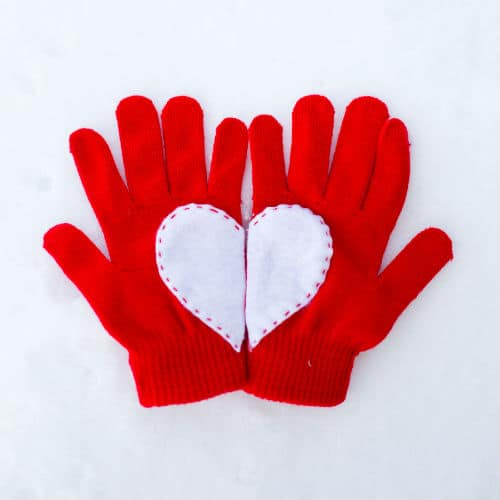 Found via Simple Simon and Company
The Valentine's heart gloves has a half of a heart sewn onto each glove. When her hands are placed together, they will show a large felt heart as she can express herself to everyone she meets.
---
This Valentine's Day let your sewing machine work overtime to create the perfect craft projects for your special little girl. She will be delighted that you created something that she can have for years. You will be able to practice your skills and challenge yourself to make even more skilled projects that will be wanted by your family.
And if you are looking for cute gifts to buy for your crafty seamstress girlfriends, check out my post here about Valentine's presents you can buy for a sewist.